Instantanea
Simple, fast, and silent camera application with GPS support.
Buy (~£1)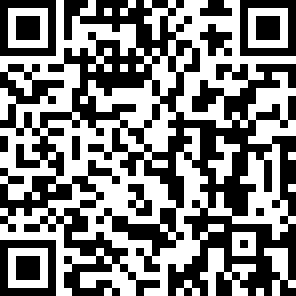 You can also browse the latest reviews and install the app from its Play Store page.
Requires a device with a camera, SD card and OS 2.1 or better.
Absolutely silent operation
Even if you forgot to put your phone in silent mode, Instantanea will make sure no focus or shutter sounds when a picture is taken.
Quick
Featuring one touch access to commonly used options. Touch the screen icons --they will cycle between options. No more pop up menus!
Currently there's support for configuring focus mode, flash mode, white balance and location data. The available options depend on the hardware and firmware of your device; for example, you can only select the flash torch mode if running Froyo (2.2) or higher.
You will only see options that are valid for your device!
You can also press the MENU button for getting to the Settings screen, where you can enable or disable haptic feedback (vibration), and configure the Pictures folder.
Press a button, get a picture
Remember the times of real cameras? When you had to press a physical button to get a picture? Get that feeling back: you can take a picture by pressing any of the keys in the phone, including the up and down volume keys, also known as the 'volume rocker' (but excepting Home, Menu and Back. I don't intend to hold you hostage in my app!). Or you can click the trackball, if your device has one!
This feature is also quite convenient if you're trying to take a picture but can't say whether your thumb is in the right place (for example, if it's too sunny and bright outside and you can't see the screen), as there isn't any sort of tactile feedback. Real buttons make it easier!
Or get many pictures
Click on the rectangle icon to alternate between single mode and burst mode. In burst mode you'll shoot pictures for as long as you keep the shutter button pressed!
Review the last picture
Was it any good? It's easy to check: Instantanea is in good terms with your installed Gallery app, and will invoke it to show you the most recent picture if you click the little square picture icon on a corner. Also, pictures get added to the system's media database as soon as they are saved --you don't need to reboot the phone to get them into the gallery!
Orientation
Take pictures as you prefer: landscape, portrait, even with the phone upside down! The proper orientation will be stored in your pictures and you'll always see them the way you took them. Plus the icons rotate along, so you don't have to turn your head around to decipher them.
GPS
Geographical location data (GPS) is also within easy reach. The satellite icon and its accompanying labels tell you all about the quality of acquired location data: Network ("N" label), Satellite ("S" label), waiting for location (a "?" sign), or no location at all (a forbidden satellite icon).
Satellite is the most accurate, but sometimes hard to obtain (requires clear sky visibility and waiting a certain amount of time, until several satellites are located and thus our location gets calculated). We'll use cell network location if no GPS data can be read. This is way more inaccurate, but at least will give you the area where you took a picture.
Where?
Your pictures are stored in the standard pictures location (DCIM/Camera), unless you configure it otherwise (using the settings menu).
Flattr